We moved into this house a year and a half ago. We've scraped wallpaper, upheaved tile, replaced counter tops, painted everything, replaced carpets and much, much more. So I guess I've been a little too busy to even notice my naked kitchen windows, until my friend
Duchess
directed my attention to
NESTING
PLACE (be sure to click on the mistreatments box on the right hand side). Nester, of Nesting Place is a very creative, easy on the budget, no sewing needed decorator and window treatment guru
extraordinaire
. She inspired me to go find some fabric; I got mine at Hobby Lobby on sale for $3.29 a yard. Here's my process from start to finish.
I started out hanging my curtain rods. Let's just say, it was not a fun task. I made my measurements on the walls. Got out the drill. Pre-drilled holes where I wanted the brackets to hang. I put the screwdriver head on the drill and set off to work. The first hole I made - my screw only went in so far, so I started to hand tighten it in the rest of the way when "POP" the stupid screw broke off in the wall! I grabbed another screw, moved over a bit from the first hole, got out the drill, and "SNAP" again! Another screw head broke off in the wall! This wasn't starting out how I'd expected it to!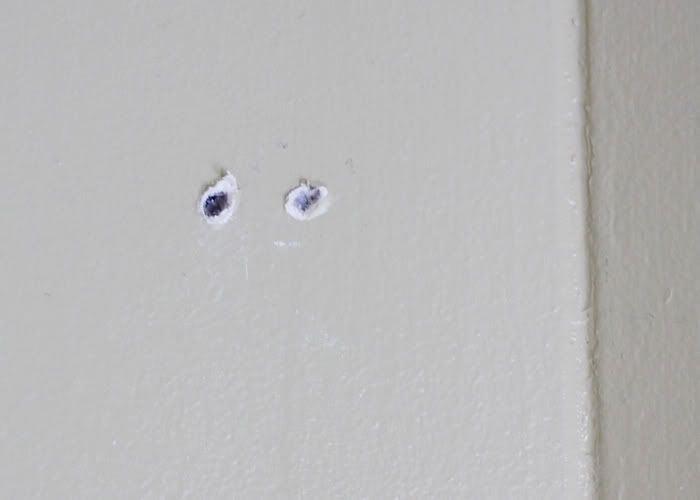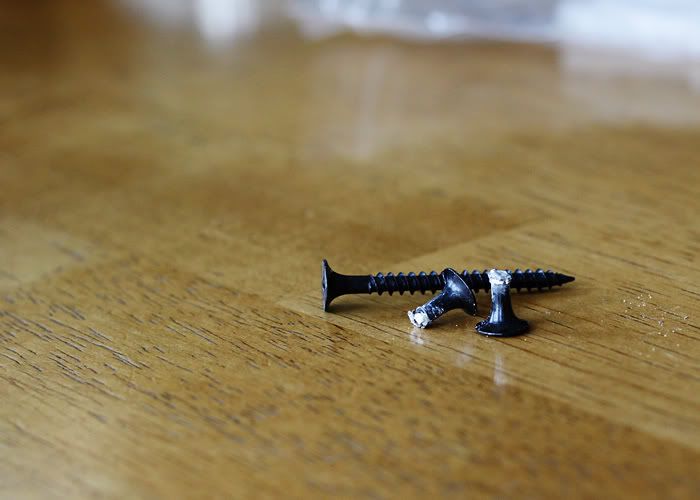 Okay, enough of curtain rods. I set them aside hoping the hubs would come home and do them for me. On to the making of the valances. My supplies: Fabric, hot glue gun and glue sticks, ring clips and trim.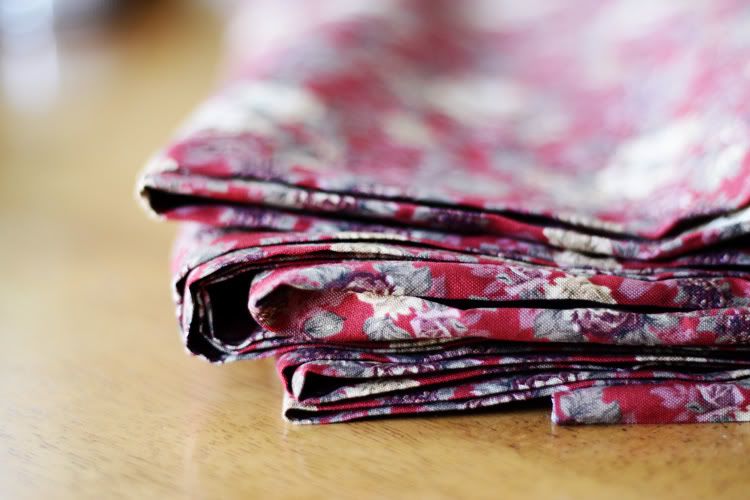 You start with your fabric, straight off the bolt. Iron it if you want to, I only did if there was a crease. Keep the fabric folded in half lengthwise.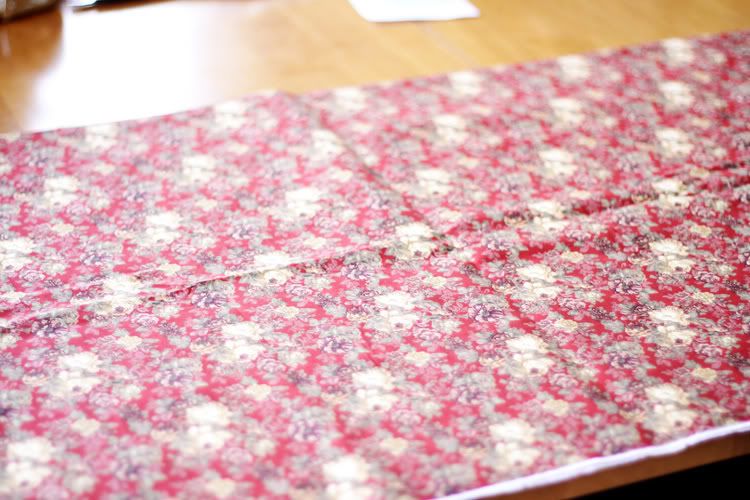 Nester would probably just fold over the tops, but Jodie is a little bit of a perfectionist, so she had to fold the top of the fabric over 4.5 inches and measure it.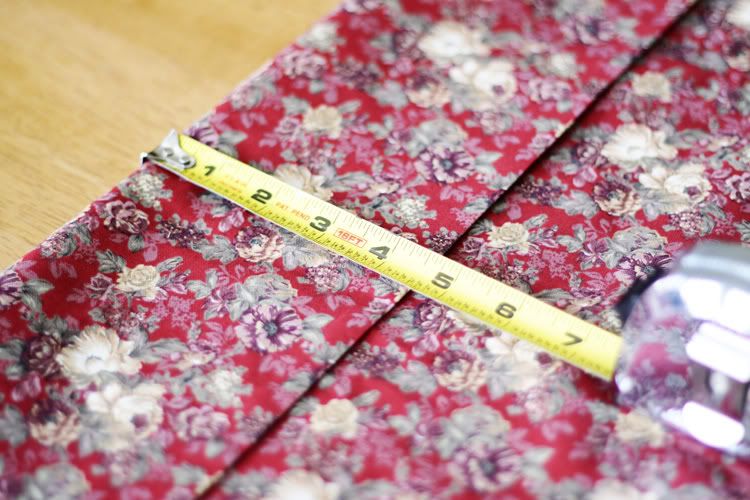 Using one of your ring clips, just clip one on each end. Fold your fabric in half and clip on the halves so that your clips are equally distributed. (see my raw edge, thanks to Nester, I'm not so concerned with that anymore! Freedom!)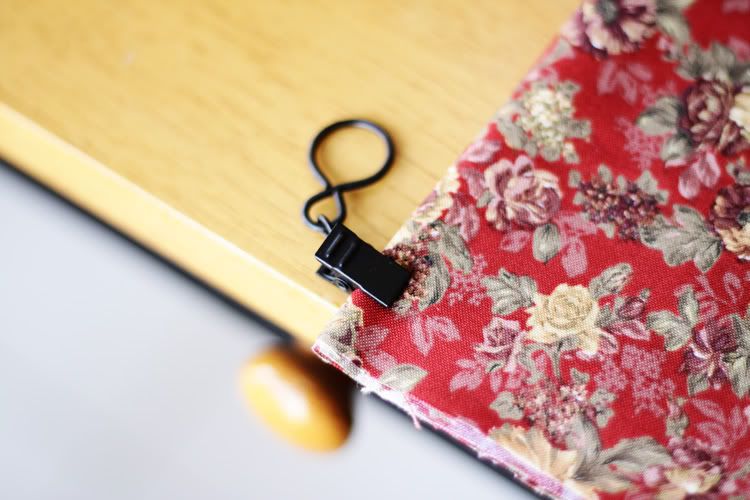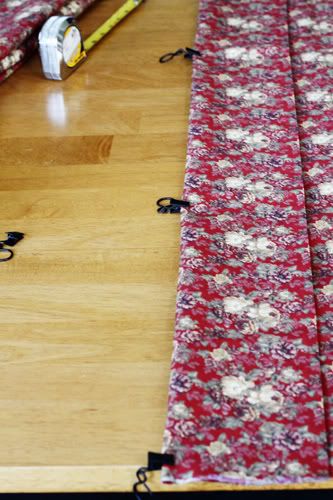 Now for the fun part. Fire up that hot glue gun and just glue your trim across the bottom edge of your fabric. I just covered up the white raw edge. Easy-Peasy!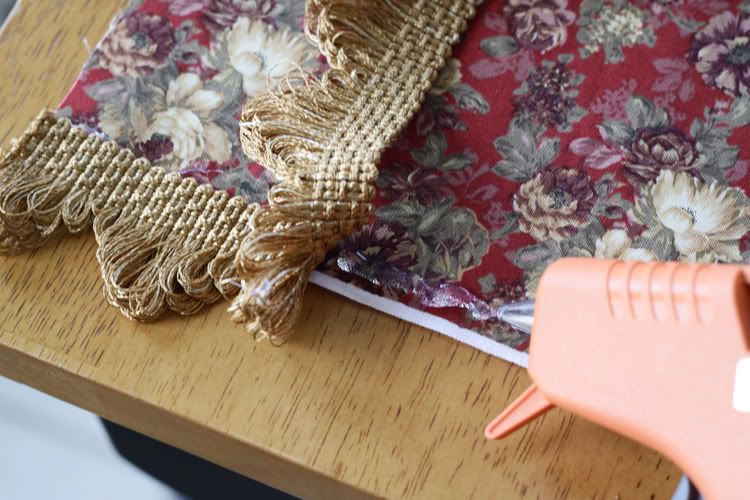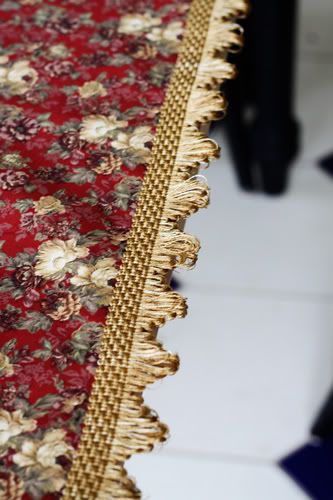 And here they are all hung and purty!