Water Toys! I love to buy water toys. Today Isaiah had a friend over to play and spend the night. I asked them if they would like to go to the store and pick out a slip-n-slide. It was a hot 92 degree day so of course they said YES! It was kind of hard getting good pictures due to the backlighting of the sun and the red and yellow reflections off the slip-n-slide. But I thought who cares, I just want to capture the fun!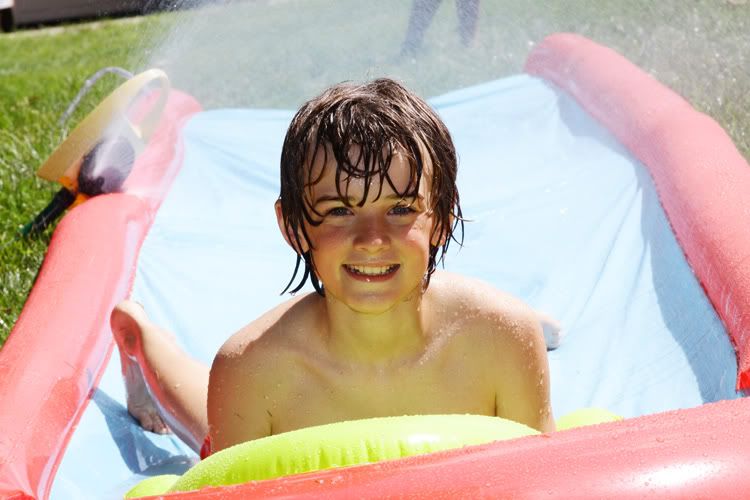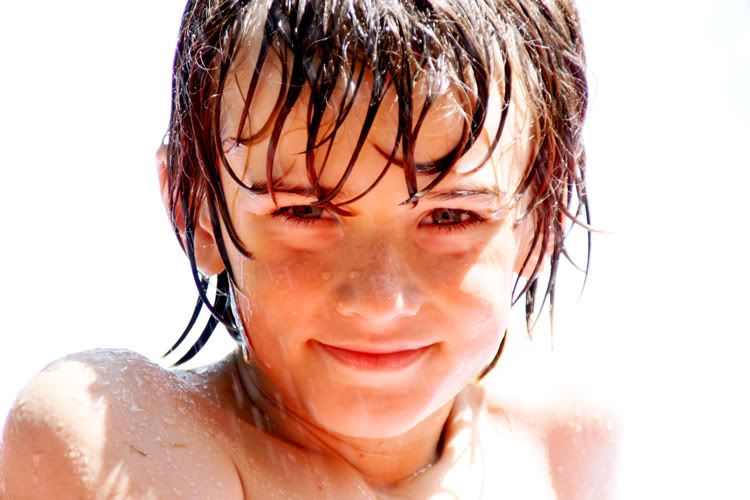 Isaiah gets some air!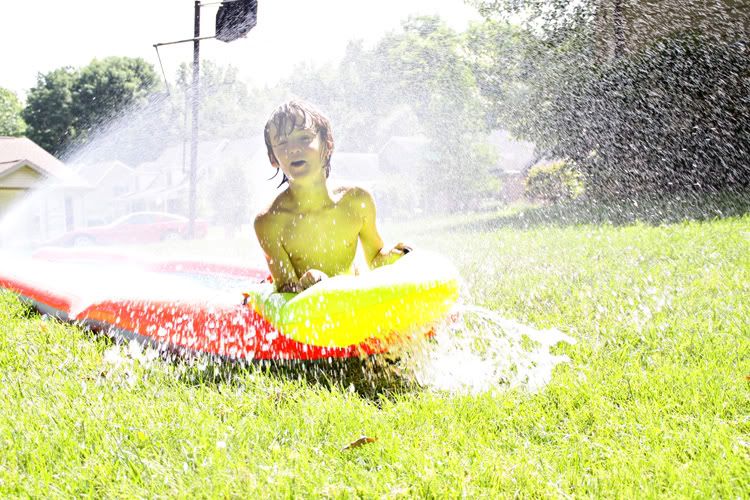 Seth gets more!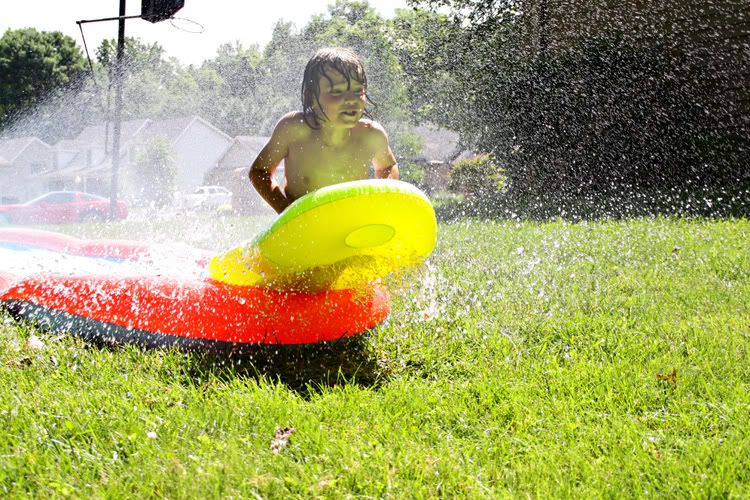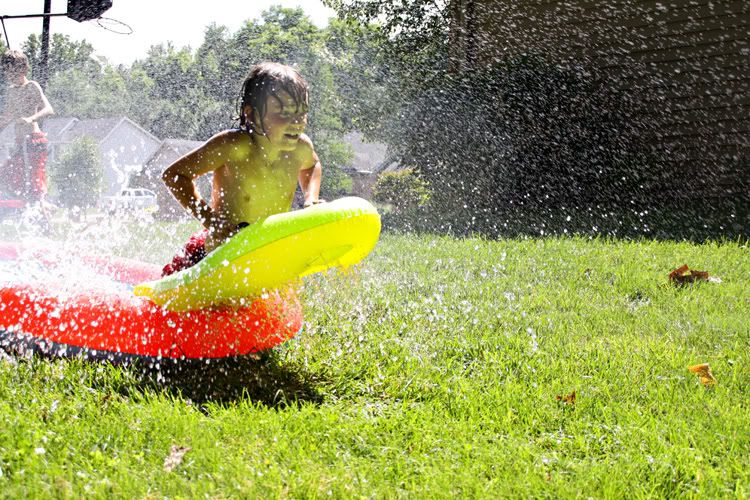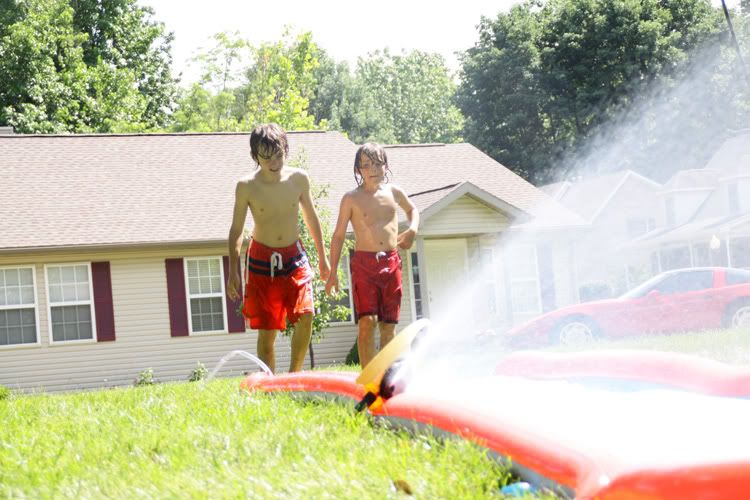 Seth doing the Superman dive!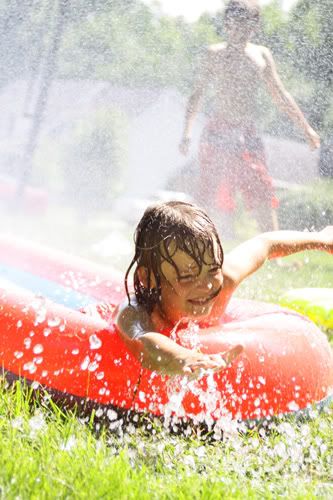 Buddies